Funding period 01/2019 – 12/2019
In Skincare, we develop a mobile application for patients and health professionals in the context of skin cancer diagnosis and treatment.
A CNN toolbox for skin cancer classification. Fabrizio Nunnari and Daniel Sonntag, 2019.
The Skincare Project. Daniel Sonntag, Fabrizio Nunnari and Hans-Jürgen Profitlich, 2020.
Objectives
We will combine patient records with mobile images for knowledge discovery and knowledge acquisition toward decision support and services in clinical and non-clinical environments. Input modes include smartphones for a direct digitization of patient data and images. The innovative aspect is a holistic view on individual patients based on teledermatology, whereby patient data and lesions photographed with a mobile device can be taken into account for clinical and non-clinical decision support.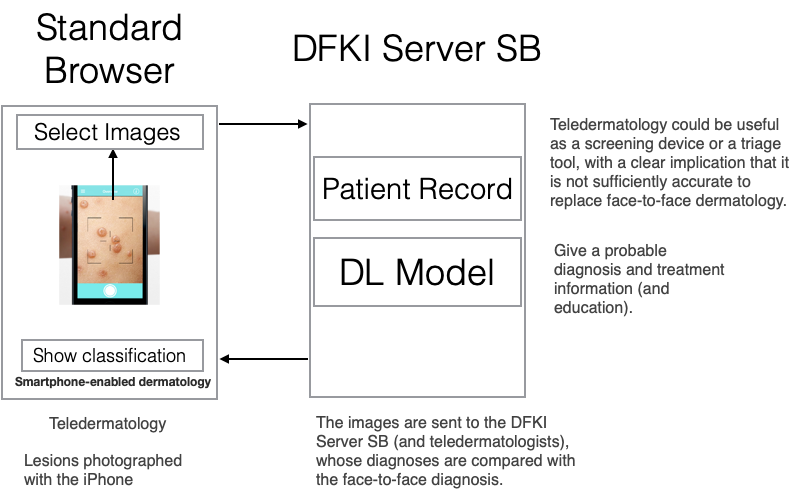 Further, we conduct research in interactive machine learning to explain deep neural network decisions by smart visualizations of medically relevant visual concepts.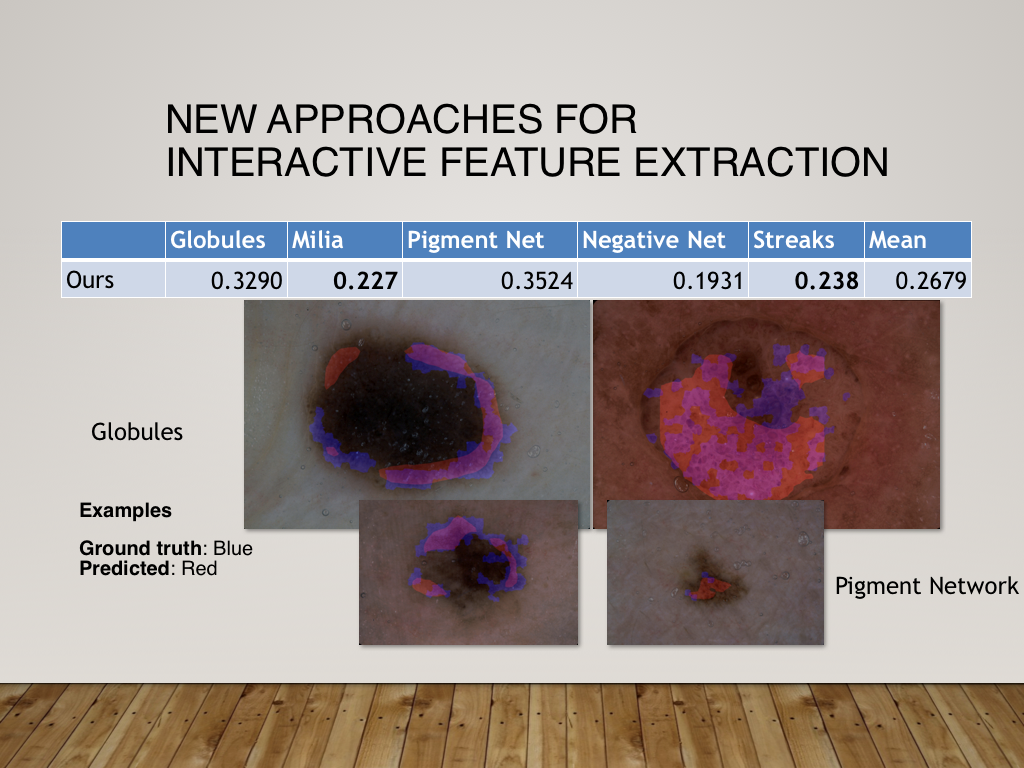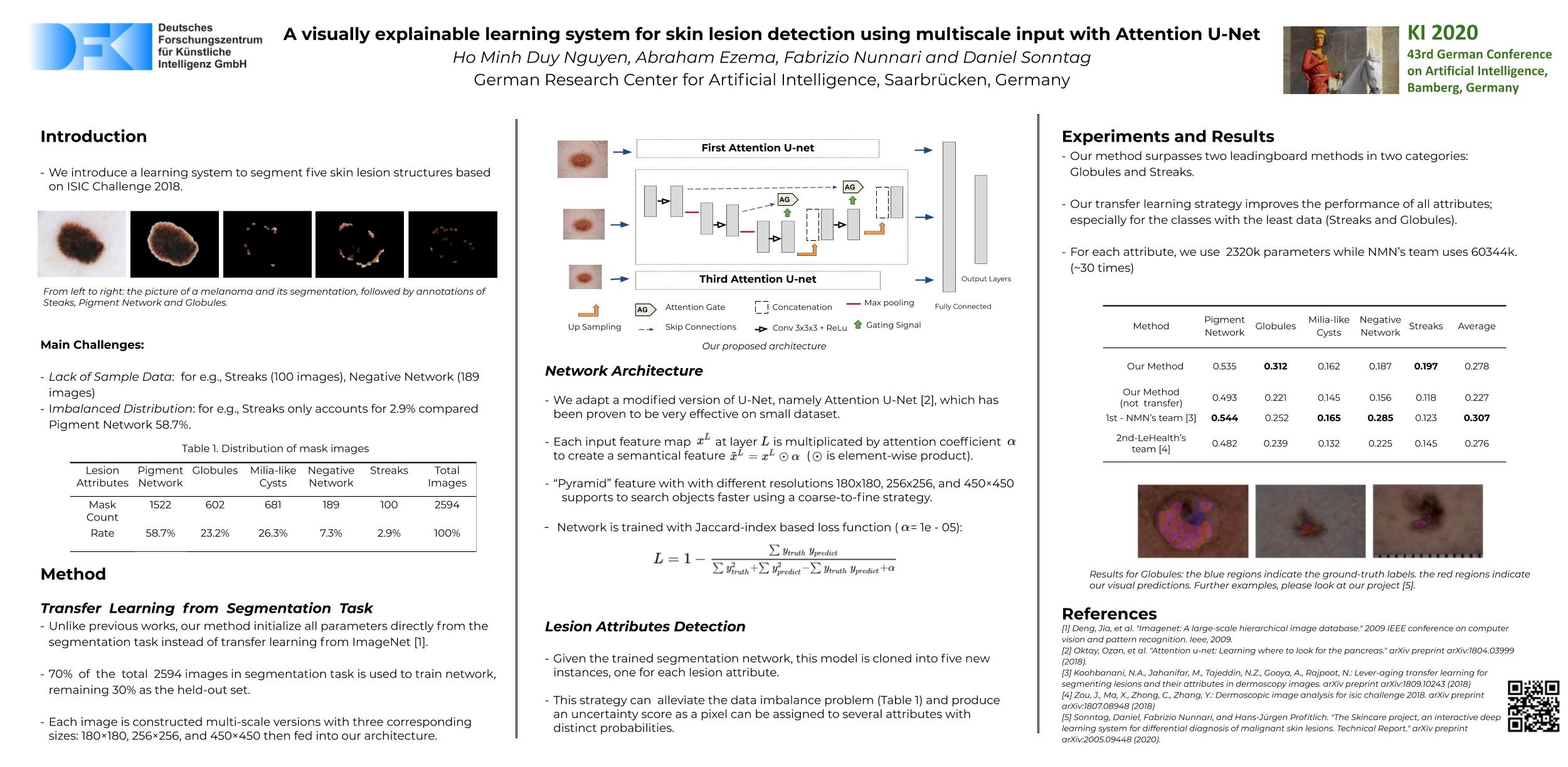 Expected Outcome and Contributions
Enabling technology for clinical decision support based on interactive machine learning
Reference architecture towards a Digital European Healthcare Infrastructure (also cf. EIT MCPS)
Technical components for aggregating digitised patient information (patient record and teledermascopic images),
Integration of decision support technology into clinical test-bed environments.
Diagnostic and decision support systems in dermatology for (1) patients and (2) doctors.
People
Daniel Sonntag (DFKI, supervisor)
Hans-Jürgen Profitlich (DFKI, senior software developer)
Fabrizio Nunnari (DFKI, senior researcher)
Abraham Ezema (DFKI)
Haris Iqbal (DFKI)
Md Abdul Kadir (DFKI)
Duy Nguyen (DFKI)
Partners
Sponsored by